Hi all!
With this tutorial you might learn new tips to sew curved pieces. I have made this tutorial for my Chromosome Quilt, but you can use it for any other project. You may find how to sew half circle to rectangle. Let's start!!!
Begin by starching your fabric. As you will be sewing a lot of curves it will assist in keeping your fabric stable. Cut the paper templates and stick them onto a cardboard. You may also cut them from a thin plexi (like the ones used for book spiral binding). It is going to be easier to draw them onto the fabric and trim the units at the end.
First of all, we fold each unit, separately, in half along the curve to find the centre. Mark the centre by finger pressing it.
Line up units and pin it at the centre facing right sides togehter. Use the thinest pins that you have.
Place pins at both the end and start of the curve. Lining up the straight ends that are perpendecular to the curve will help prevent the curve from wraping. Pin as needed along the curve.
Sew along the curve with a scant 1/4" seam allowance, removing pins as you go. If you use a 1.5 mm stitch, the final curve will be smoother.
Press de seam towards de convex piece to have a 2-color convex
unit.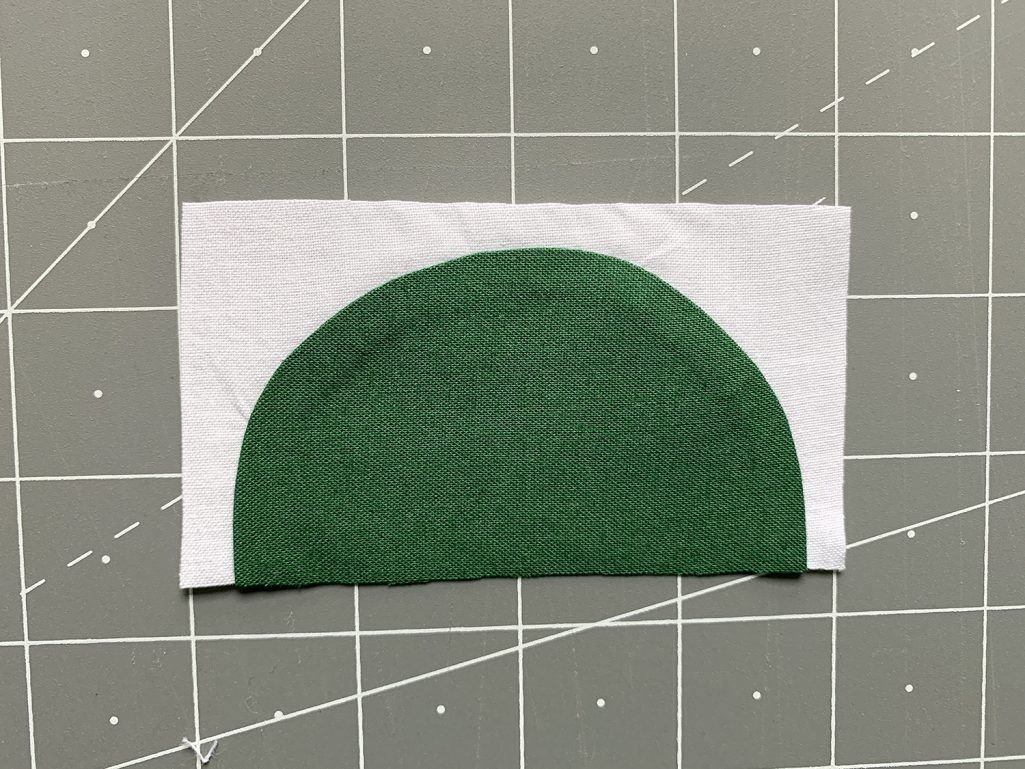 Trim the block down to the unfinished size using your ruler.